Use Heptabase to Plan Your Dream Adventures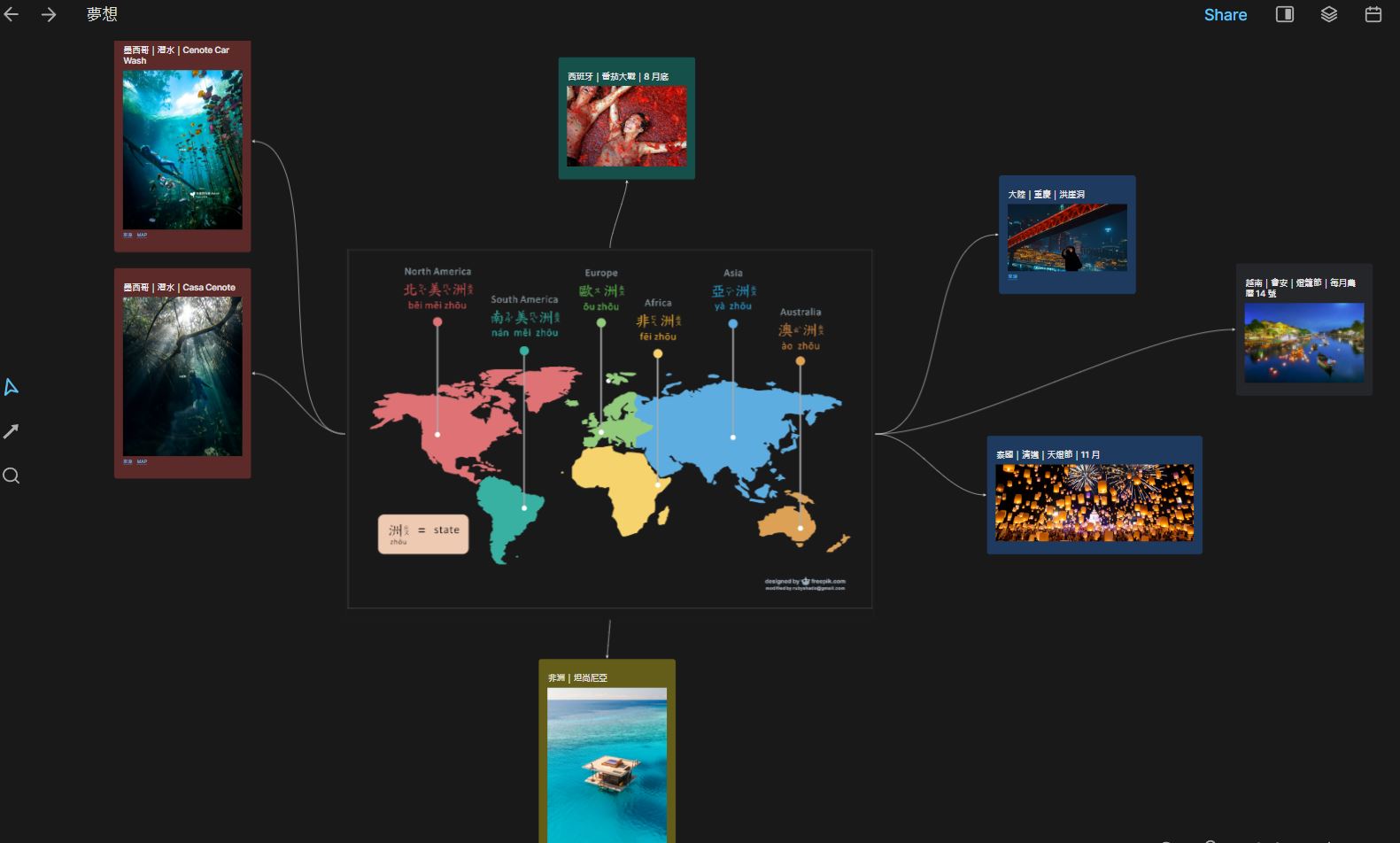 This use case is shared by a Discord community member, 小腸 (f800913). In early September, 小腸 shared her "Dream Whiteboard," which featured a world map in the center. Each continent on the map was colored differently, and several cards of various colors were placed around the map.
Upon closer inspection, we noticed that the colors of these cards represent the corresponding continents. The titles of the cards indicate the location, event name, and corresponding months. For example, the green card at the top of the screen represents Spain in Europe, titled "Spain | La Tomatina | End of August."
Although 小腸 didn't provide many details about this whiteboard, we can imagine that each journey card could lead to an independent itinerary whiteboard, a corresponding section, or links to several articles sharing experiences.
We find this simple use case fascinating. In Heptabase, you can freely use cards, images, lines, arrows, and various visual elements to combine and create your "Dream Map"!
Furthermore, with the latest v1.11.0 update in Heptabase, creating similar whiteboards will be easier and more seamless.